We Are The Experts In Leavenworth For Geothermal Energy
We here at ECS Geothermal have been installing geothermal systems since 1993! Not only are we the largest geothermal contractor in Kansas City, we're the ONLY dedicated geothermal company in the area. Geothermal heating & cooling is all we do.
We're also a certified WaterFurnace Dealer, who are the #1 manufacturer of geothermal systems nationwide. This enables us to install the leading geothermal technology into your home. We'll make sure it's a seamless process for you and that you are nothing but thrilled with your new unit.
As a matter of fact, the average home we install a unit in has their average utility bill reduced to $55/mo. If you feel you're interested in a geothermal unit, by all means, get in touch, and we'll figure out your custom geothermal installation plan.
We Offer Repair On All Types Of Geothermal Systems In Smithville
ECS Geothermal is Smithville's most experienced geothermal provider. We are proud to offer top-tier service on every type of geothermal unit. Because all we do is geothermal, we're the best you can get. We're here to protect your investment.
Our geothermal service technicians receive continual training to ensure they are always ahead of the game and on top of the best ways to protect & repair your unit. We currently service over 3,000 Geothermal Systems in the Kansas City Area. These include:
Repair of your geothermal unit – we work on every kind of geothermal heat pump
Repair or installation of your thermostat
Geothermal system maintenance (replacement of air filters & coils etc.)
Preventative maintenance inspections – LEARN MORE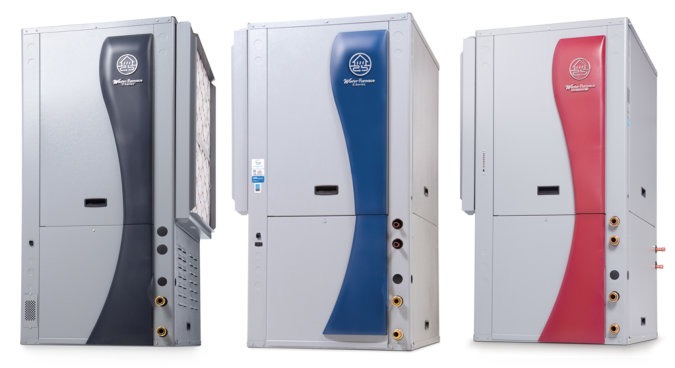 Geothermal Systems Have A Long Life Span & Low Maintenance
A geothermal heat pump or grounds source heat pump could save you $1000's per year by using energy put in the earth from the sun. Geothermal heat pumps use a loop system of pipes with liquid to transfer heat from your home into the ground & vice versa. Geothermal energy is simply heating & cooling with dirt. As a result, these systems work reliably & efficiently all year round.
Because these systems are so efficient, they don't have to work as hard as a traditional AC unit. As a result, they last far longer and don't require as much maintenance. This is especially true in a place like Smithville, where traditional A/C units are worked very hard due to a highly variant climate.
Get Up To 70% Off Your Heating & Cooling Costs With Geothermal
Geothermal systems are far more efficient than traditional central heating & cooling systems. So much so the average homeowner in the Kansas City area will save $1600 annually in heating & cooling costs. Given the average unit makes it around 25 years, that is $40,000 in savings over the lifetime of the unit.
There are also other local incentives and rising electricity costs to consider on top of those raw savings. Not to mention, there is also a 20% tax credit to consider when installing your unit. All of this can STILL be topped off with the rise in home value from installing a geothermal unit. To say the least, geothermal can be saving you a ton of money.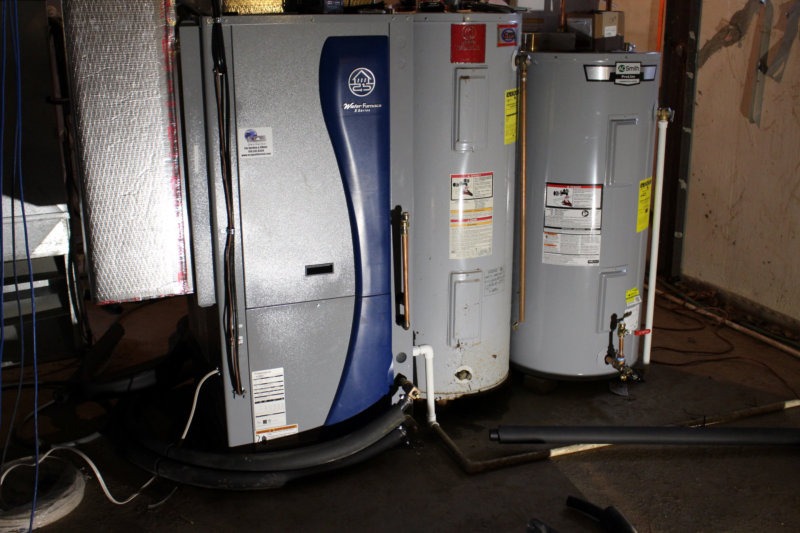 Geothermal In Leavenworth – A Big Upgrade From Propane
If you have propane, you know the hassle of having the big eyesore of a tank in the middle of your yard. Believe us, that's not the only hassle you are dealing with if you use propane. You are also losing out on up to a 65% reduction in hot water costs.
The average heating and cooling costs go down at about the same level. It's also better for the environment because it's so much more energy efficient. So switch to a geothermal heat pump if you're ready to be done with the hassle of propane.
" Best equipment, best service and best people. They did a great job on the initial install. Very professional, very knowledgeable, and very prompt with only the best equipment available . Had them come and service the unit and was handled with same level of professionalism with same day service with no down time and under warranty. Couldn't ask for more. "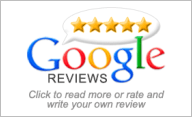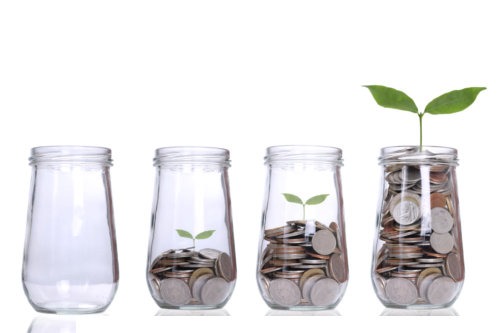 Local Incentives For Geothermal Installation – Smithville
There are many local incentives for installing a Geothermal unit. Specifically, there are rebates in the Smithville area for up to $1000 off your geothermal unit!
Not to mention Platte Clay Electric will offer you a discount on your KwH pricing, which permanently saves you money on your electricity. You can also search this database for your for more details.
Contact Us Today For Your Geothermal Installation In Leavenworth
If you're prepared to invest in your home and realize unseen returns on your investment, a geothermal unit is for you. We are the #1 geothermal installers in Kansas City for a reason, and you should install your geothermal heat pump with us.
Not to mention there are TONS of local incentives to help you save man. You can search this database for your for more details.
Sign Up Today!
Take 10% Off Air Filters Purchases
(get your code in our welcome email)
We'll Also Add In A Bonus…
6 Tips For You To Save Money & Be More Environmentally Friendly For FREE!
CURRENT CUSTOMERS
REFER A FRIEND TODAY – IT'S A WIN, WIN!