ECS Geothermal, Inc. can help with your financing.
*Loans provided by EnerBank USA, Member FDIC, (1245 Brickyard Rd., Suite 600, Salt Lake City, UT 84106) on approved credit, for a limited time.
Repayment terms vary from 24 to 132 months. Interest waived if repaid in 365 days. 17.39% fixed APR, effective as of January 1, 2018, subject to change. Interest starts accruing when the loan closes.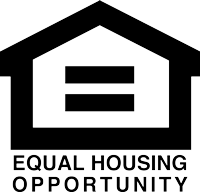 HERO financing is built for energy-efficient home improvements.
Renovate America's HERO financing helps more homeowners make energy-efficient, water-conserving, renewable energy and hurricane protection home improvements.
HERO offers 100% financing up to your approved amount, and payments are made along with your property taxes.
• No money down
• 100% financing, up to approved amount
• Not primarily based on credit score
• Fast approvals
• Interest may be tax deductible*
• Flexible term lengths
• Competitive, fixed interest rates
• Paid along with your property taxes
*Please contact your tax adviser to determine if you may be eligible for tax benefits