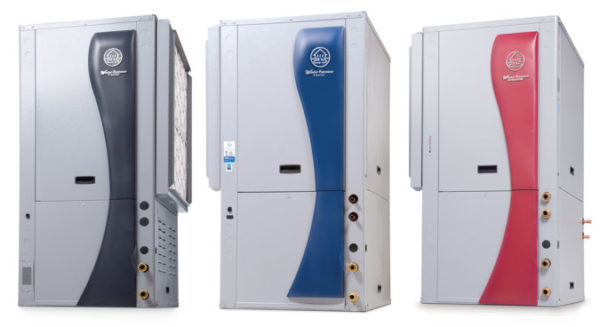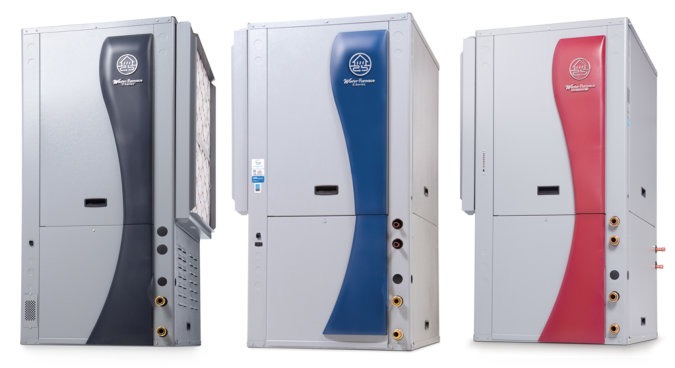 While you might know of geothermal heat pumps, you're probably not too familiar with the different variations of them. Whatever you may choose you can rest assured we provide them at ECS Geothermal.
First, we should review how geothermal heating & cooling works. We have a page dedicated to this, but in short geothermal works by pulling heat from underground and redistributing it in your home. If you need to cool your home, the exact opposite happens.
Your heat pump will depend on what kind of geothermal loop you have installed and how the heat pump is heating your home (water, floor heating, or ventilation).
Liquid-to-Air Heat Pump
If your home has forced air ductwork installed, a liquid-to-air system is most likely the right solution for you. This type of system provides heating & cooling through ductwork as well as the ability to heat your domestic hot water. Also, these types of systems work with both closed-loop & open-loop systems. These systems are most popular for renovations.
Liquid-to-Water Heat Pump
These types of systems work great if you need to heat a swimming pool or have in-floor radiant heat. Fortunately, liquid-to-water heat pumps are compatible with either a closed-loop or open-loop system, providing you flexibility with how you install your loop.
Also, liquid-to-water heat pumps offer flexibility because they can provide chilled water to hydronic fan coils to air condition your home. Not to mention, we can disburse individual fan coils throughout your home for next-level temperature control & comfort.
Liquid-to-Air & Water Heat Pumps
If you want both in-floor heating & a ducted system for A/C, this is your best option. Liquid-to-air & water heat pumps are the most versatile of the geothermal heat pumps, allowing you to have a ducted system, heated floors, and domestic hot water all in one. These are most popular with newly constructed homes for this reason.
Do You Need Help Installing Your Geothermal System?
Here at ECS Geothermal, we are installation pros. Selecting the right system & correctly installing it will be easy with us. We are Kansas City's largest & only dedicated geothermal contractor. Give us a call today & we'll get started on installing your new geothermal heat pump!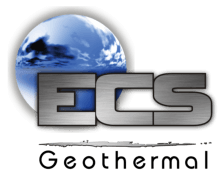 Installing ground source heat pumps since 1993
Phone: 816-532-8334
Contact Us Today for a free consultation.