ECS Geothermal is committed to establishing a strong presence in our community through effective local advertising strategies.
Our approach involves a comprehensive advertising campaign across multiple channels, including TV, Radio, Social Media and Email Campaigns.
Have you spotted our ads? Do they resonate with you? Please feel free to share your thoughts with us in the comment section, or take a minute to contact us with any feedback.
We appreciate your feedback and ongoing support in our efforts to educate and share the benefits of Geothermal Heating and Cooling.
Where are we advertising and what other platforms are we using to spread our message?

TV Advertising
We have been utilizing TV Ads for quite a while now. Here is one of our TV Video Commercials. Have you seen it on any of your Stations?

---
Radio Advertising
Radio ads are a great way for small businesses to reach a wide audience, and like our TV Ads, we have been running this across a variety of stations in the KC Metro Area.
Here is a sneak peak of one of our upcoming commercials getting you ready for Summer Weather.
---
Facebook Social Media
Help small businesses by liking their Facebook page. It shows support, increases visibility, and keeps you updated on their latest promotions. Your support can make a big difference!
Like and Follow our Facebook Page Here!
https://www.facebook.com/ECS.Geothermal
---
YouTube – The power of video
Subscribing to a small business's YouTube channel helps them grow and shows support. This is crucial as word-of-mouth marketing and customer loyalty are essential to their success.
Subscribe to your YouTube Channel Here!
ECS On YouTube
---
Email Newsletters
Subscribing to a small business's newsletter is a simple way to support and stay updated. Newsletters offer exclusive insights like industry news, promos, and new products. Subscribing is free, can be done with just an email address, and reminds customers of a small business.
Many of you will receive this via our Newsletter. Thank you for supporting our efforts to educate and inform our audience on the benefits of Geothermal Heating & Cooling.
Subscribe to our Email List Here!
https://ecsgeothermal.com/subscribe-for-updates/
---
Look for more ways to help us better our advertising efforts in the future, we're working on ways for you to benefit while helping us improve…stay tuned.
---
Remember! The 30% tax credit for geothermal heat pump installations was extended through 2032 and can be retroactively applied to installations "placed in service" on January 1, 2022 or later.

*Disclaimer: Statements above are being finalized by the federal government and are subject to change and interpretation. To understand what you qualify for, please see your tax professional.
---
---
ECS Geothermal
Heating and Cooling with Dirt for Over 25  30 Years!
We are the largest geothermal contractor in Kansas City. We are 100% focused on ground source heat pumps – "All We Do Is Geothermal!"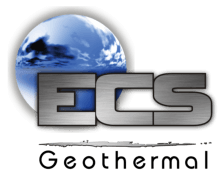 Phone: 816-532-8334
Contact Us Today for a free consultation.