Geothermal heating and cooling systems are becoming increasingly popular for their energy efficiency and minimal environmental impact. With the growing demand for these systems, it can be overwhelming for new customers to understand the technology. To address this issue, a new customer resource area has been created to provide information and support.
Our first additions to our resource area are ready for access and more will be coming online later.
The resource area will eventually include educational materials on how geothermal systems work, the benefits of using them, and how to choose the right system for a specific property. Additionally, the resource area will provide information on available incentives and financing options to help customers offset the costs of installing a geothermal system.
---
Helpful Operation Tips and Articles
Geothermal heating and cooling is an eco-friendly and cost-effective way to regulate the temperature of your home throughout the year. However, just like any other heating and cooling system, it requires proper care and maintenance to operate efficiently. Here are some helpful tips to ensure your geothermal system operates effectively:
1. Keep your air filters clean and replace them regularly
2. Make sure the ground loop and heat exchanger are free of debris and functioning properly
3. Adjust your thermostat to a comfortable temperature and avoid constant temperature changes
4. Regularly check the pressure in your system and ensure there are no leaks
5. Schedule a professional inspection and maintenance service at least once a year.
By following these simple tips, you can be sure that you'll not only save money on your energy bills but also contribute to a more environmentally friendly home.
Visit this page to learn more about taking care of your Geothermal Unit in our customer resource area.
https://ecsgeothermal.com/customer-resources/

---

Symphony Set Up Guide
Symphony – Everything in Harmony.
Congratulations on your choice to install a WaterFurnace geothermal heat pump with Symphony as your Wi-Fi enabled comfort platform. This platform is easy to use and provides the convenience of monitoring and controlling your geothermal heat pump through any internet-enabled device. It's perfect for vacation, second homes, those that travel frequently, or those who want the power of their geothermal heat pump in the palm of their hands… literally.
Visit this page to access the Symphony Set Up Guide Information Packet.
https://ecsgeothermal.com/setting-up-your-symphony-unit/
---
Remember! The 30% tax credit for geothermal heat pump installations was extended through 2032 and can be retroactively applied to installations "placed in service" on January 1, 2022 or later.

*Disclaimer: Statements above are being finalized by the federal government and are subject to change and interpretation. To understand what you qualify for, please see your tax professional.
---
---
ECS Geothermal
Heating and Cooling with Dirt for Over 25  30 Years!
We are the largest geothermal contractor in Kansas City. We are 100% focused on ground source heat pumps – "All We Do Is Geothermal!"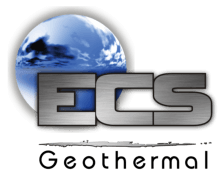 Phone: 816-532-8334
Contact Us Today for a free consultation.