Improve the comfort and quality of your home with the experts at the JoCo Home Show! Your home is the place you go to get away from the chaos and relax. We know that, and want you to have the most comfortable experience possible. That's why we grabbed a booth at the show! Check out what the home show has to offer!
What's The JoCo Home Show?
The JoCo home show is a place to explore the possibilities of your home. It will be held at the Overland Park Convention Center on Oct. 26th-28th. There will be all kinds of home improvement opportunities there from rebuilding your deck into the oasis you've always wanted to giving your kitchen that sleek appeal that'll make you the envy of the neighborhood. Here is a short list of the kinds of opportunities you can expect to see:
Deck, Patio, landscaping, and garden services
Heating, Air Conditioning, and Ventilation installation
Home Decor, Art, Interior Design contractors
Kitchen and bath remodeling businesses
And many more! For a full list, please check out their website here!
For any unanswered questions you may have about the show, check out this page of FAQs. Save 30% on tickets by clicking the image below and purchasing now!

ECS Geothermal & The JoCo Home Show – Who We Are
We are the company who can upgrade your home with reliable & renewable energy. Moreover, we provide the only HVAC system which will pay you back over the life of the unit. Our system is not only economically and environmentally friendly, it's also extremely reliable. The temperature on your thermostat is often a reflection of a wide range of temperatures in each room, but with our system you will no longer struggle with a cold basement & hot bedroom. It distributes temperature evenly throughout your home for a more comfortable and cozy experience.
Not only that, we can save you 30% on your total system cost in tax credit. The government agrees, geothermal is awesome! If you want to increase the value of your home and get it back in utilities savings, give us a call today! If you want to learn more about geothermal, click here! Otherwise come visit us at our booth (#813) at the home show, and we'll tell you all about anything you want to know about our services!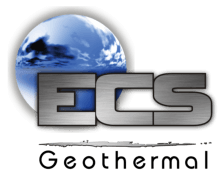 Installing ground source heat pumps since 1993
Phone: 816-532-8334
Contact Us Today for a free consultation.