Radiant Floor Heating Systems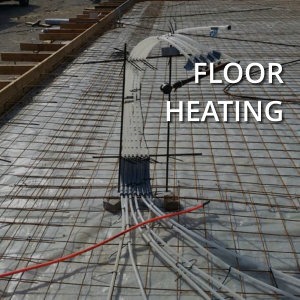 We install and service radiant heated floor systems
Ideal for basements, garages, outbuildings or barns with concrete floors and hard surface floor coverings.
We recommend Uponor radiant floor heating system. The warmth radiates up from the floor to warm objects and people in a room. It is the purest form of human thermal comfort.
Radiant vs. Forced Air
The water in a radiant system has a capacity to transport energy 3,500 times greater than air, so it can heat (and even cool) using less energy than a forced-air system. This amounts to greater comfort at a lower thermostat setting, which provides lower energy bills. In fact, more people are comfortable with radiant floor heating at a lower thermostat setting than with forced-air heating at a higher thermostat setting.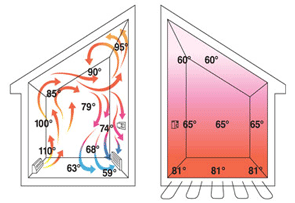 Geothermal power is cost-effective, reliable, sustainable, and environmentally friendly.
The Earth is our Energy