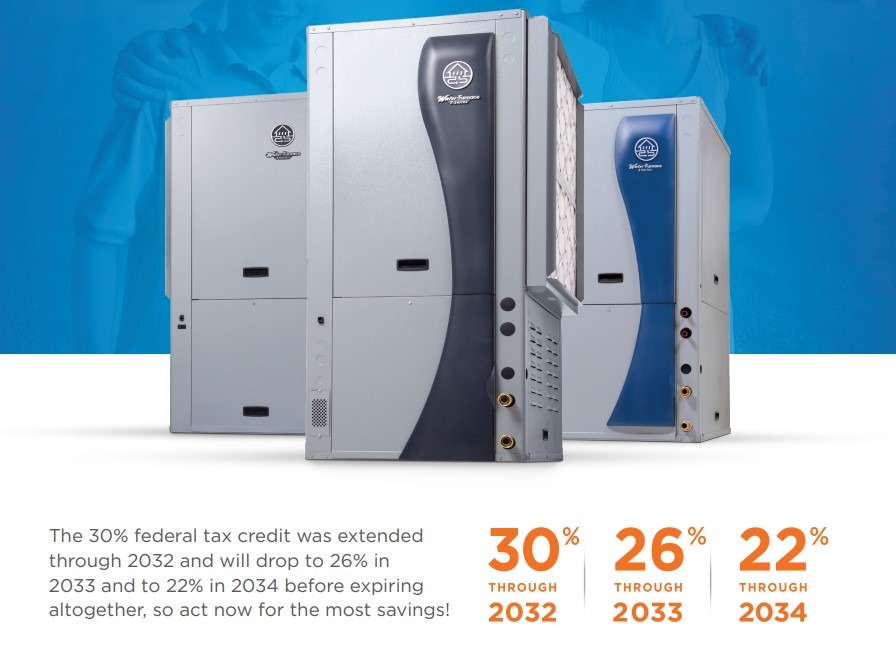 In August 2022, the 30% tax credit for geothermal heat pump installations was extended through 2032 and can be retroactively applied to installations "placed in service" on January 1, 2022 or later.
Property is usually considered to be placed in service when installation is complete and equipment is ready for use. However, if the system is part of the construction or renovation of a house, it's considered placed in service when the taxpayer takes residence in the house.
To save the most on your installation, you'll want to act quickly—this credit will drop to 26% in 2033 and 22% in 2034 before expiring altogether.
Residential Tax Credit:
Increases credit to 30% through 2032
Reduces to 26% in 2033
Reduces to 22% in 2034
0% in 2035
Credit takes effect immediately and is retroactive to Jan 1, 2022

*Disclaimer: Statements above are being finalized by the federal government and are subject to change and interpretation. To understand what you qualify for, please see your tax professional.
---
---
ECS Geothermal – Heating and Cooling with Dirt for Over 25 Years!
We are the largest geothermal contractor in Kansas City. We are 100% focused on ground source heat pumps – "All We Do Is Geothermal!"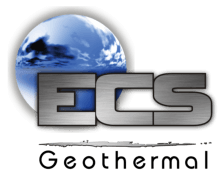 Phone: 816-532-8334
Contact Us Today for a free consultation.