It can be challenging to control the temperature in your home as the weather changes. For instance, it may be hot or cold in some rooms and the opposite in others. Or, perhaps, it's humid in one place in the house and not in any of the others. Here are a few tips to make sure that your home's A/C is as evenly distributed as possible.
1 – Make Sure your vents aren't restricted
Sometimes you can have an issue in a particular room because of a piece of furniture blocking the vent in the room. A good rule of thumb is to make sure there are at least 18 inches between the vent and anything in front of it.
2 – Adjust the vent register
Having a vent too open or closed can cause an uncomfortable lack of or overdone amount of A/C or heat. We know this is a simple tip, but it's one that is easily overlooked.
3 – Check for drafts
Make sure the issue is not air coming in from outside. Double-paned windows and resealing doors can not only make rooms more comfortable but also save you a lot of money on your utilities over time.
4 – Adjust ceiling fans
Most people don't know that you can reverse your ceiling fan to make it warmer in a room. Changing the direction of a fan will boost the air circulation in the room. During warmer months, your ceiling fan should spin counterclockwise, pushing air down and creating cool air circulation. On the other hand, a slow, clockwise motion during colder months will evenly disperse warm air throughout the room.
5 – Clean your air filters (or get new ones if needed)
Air filters do more than you would think for the air distribution in your home. Not to mention, this will save you money on utilities & repairs by way of being easier on your system.


6 – Consider upgrading to Geothermal
Geothermal heat pumps are much more efficient and much better at evenly distributing the air in your home. Not to mention, if you were to install a geothermal unit with the symphony system, you could control the temperature in up to 6 different zones in your home separately! Now that is home comfort to the max. All the clients we've done work for say it's amazing how comfortable their home becomes after they install a geotherml unit in their home. Not only will it do that, but it will also continually monitor energy usage to let you know if anything is changing in your home.
Please let us know if there's anything we can help you with. We are just a phone call away!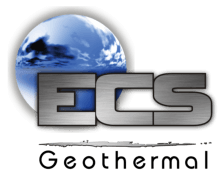 Installing ground source heat pumps since 1993
Phone: 816-532-8334
Contact Us Today for a free consultation.